---
In his ideological manifesto, the terror accused, 32-year-old published before he detonated the bomb in Oslo, he tells of growing up, friends and the motives for what he has done. He also had a military background as depicted by the military uniform

.

---
Unfortunately, in Norwegian
Advertisement
---

Anders Behring Breivik He sent out ideological book manuscript one hour before the bomb explosion in central Oslo.
On Friday at 14.20: his ideological manifesto was sent out to numerous people. 15.22 the bombs in the Norwegia ministries went off.

---

He was an excellent person. I am very surprised at what has happened, says a former colleague told NRK
We worked together for several years in a customer service business. I perceived Anders as an excellent and service-minded colleague, says a former colleague of the accused terrorist to NRK. He wishes to remain anonymous.
---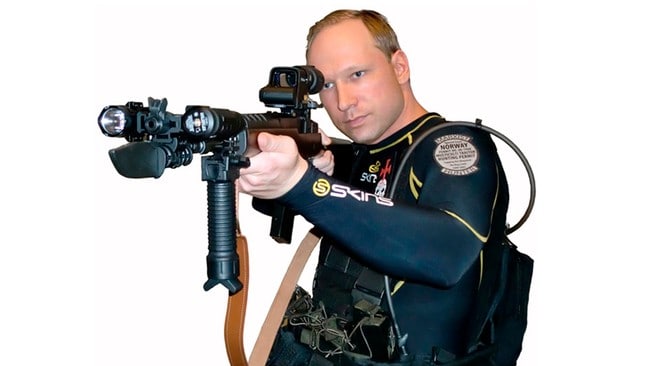 Anders Behring Breivik boasts to have many supporters in the British right-wing extremists, group which is also hostile to the Muslims, the group English Defence League (EDL). Bu the group has strongly condemned the attacks he is accused of and distance themselves from Behring Breivik.
by Scancomark.se Team
---