Norwegian mass murderer, Breivik has the support of alleged network
Monday, 30 April 2012
Russian extremists are reported to have created a network that supports the Norwegian mass murderer and terrorist, Anders Behring Breivik. Breiviks attorney, Tord Jordet told the Norwegian newspaper Dagbladet. The network will work to translate Breiviks manifesto.

Reports that a Russian network would have been created to support Breivik were published yesterday by the Oslo- based newspaper Dagbladet. Breivik had earlier said that there existed some network in support of his activities but there had been no evidence of that network but it looks like there is really one.

One thing which is known before now is that Breivik received a steady stream of letters to his cell according to Dagbladet. Many of them come from people who give him their support. Several of them have to do with those who want to join the network Anders Breivik Behring will try to build from prison.

A network Breivik talked of leading with its first testimony as a leader when he called the police in connection with the murder of Utøya:
"Yes, hello, my name is Captain Anders Behring Breivik of the Norwegian anti-communist resistance movement," he said when the July 22 last year.

Given that all the letters that come to the prison and those which Breivik yourself write are reviewed and read y the authorities, it seems less likely that the mass murderer would be able to make new contacts, and build eh type of network he is designing. The police are aware of them.

Dagbladet also refers to a note, Anders Behring Breivik should have written in his cell in Ila prison. There, he gives moral support to the suspected serial shooter in Malmo, Peter Mang, when he is brought to justice.

Breivik has already previously praised Peter Mang, and a few named suspected murderers. Mang, who is suspected of three murders and 15 attempted murders, was called by Breivik, "perhaps the greatest resistance man" in Scandinavia - after himself.
Another suspected killer who is worshiped by Breivik is the German neo Nazis, Beate Zschäpe:
"I work with getting in touch with both Peter and Beate to give them my moral support to the right things they have done. I will applaud them as a national hero in Sweden and Germany and offer them access to my revolutionary nationalist support network, "Breivik should have said according to Dagbladet.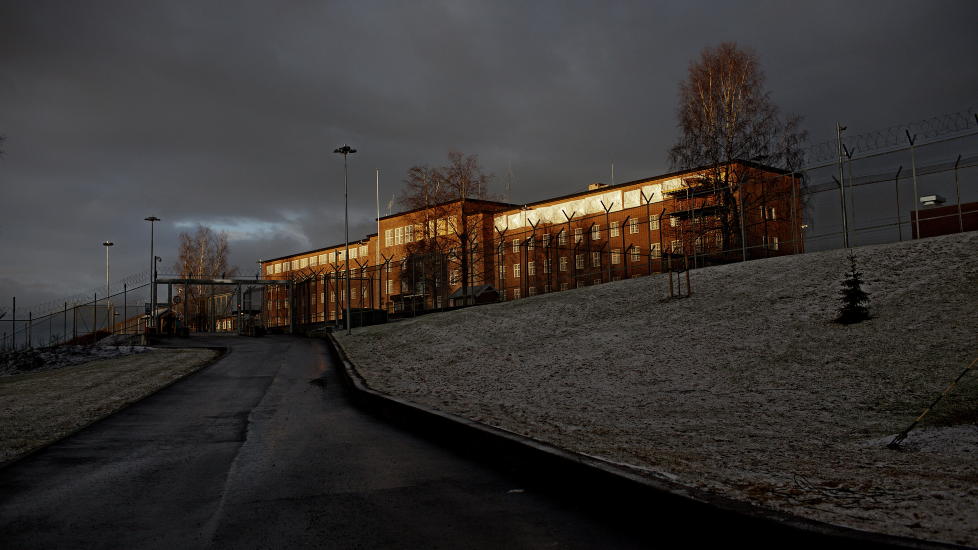 From his cell in Ila prison and detention centers in Bærum Behring Anders Breivik
corresponded
with the Russian right-wing extremists.
One of those who supported Breivik is American Kevin Fort, a 23-year-old student at a Catholic college in Massachusetts. In an interview with Norwegian Verdens Gangs TV editing, Fort said that Breivik's attack on Utøya "shows a sense of nationalism and moral conscience."

Fort has since continued to write letters to Breivik in prison and should have also had received a reply from Breivik who then claims that he has received similar letters from people in twenty countries all wanting to give him support, writes site Hyper Vocal who also quotes Fort:
"I dream of one day seeing Breivik, or to speaking to him on the phone."
Kevin Fort has since his statements have become known has been excluded from school "indefinitely," writes CBS Boston

Another one of the few who have publicly demonstrated their support for Breivik and his deeds are Roberta Moore, formerly of the racist and extremist English Defence League, who in a Facebook Posts reproduced on a EDL- critical website said that the young people who Breivik murdered were "not innocent victims" and defended Breivik by writing "prove to me that Breivik is / was an extremist."

Breivik is standing trial in Norway in a shooting and bombing massacre in July that killed 77 people, including children. He confessed but rejects guilt by claiming he was trying to protect Norway and Europe by targeting political forces he says opened the country to immigration. He has said an anti-Muslim network he is part of will lead a revolt with the aim of deporting Muslims.
By Scancomark.se Team


---


Scandinavian Companies & Market Magazine © 2012
Back to top